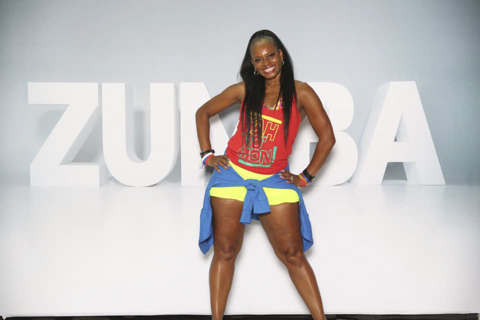 My LL Dance experience: I found LL Dance one day after becoming sick and tired of being comfortable with being "heavy" and gasping for air after walking up just one flight of steps. I wanted a fitness class that would push me become healthier and most importantly fun. Lasonya's welcoming spirit met me at the door and her energy kept me coming to every class. Then her motivation and guidance with her Loving Life Healthy Living challenge that she initiated in November 2018 pushed me to lose over 30 pounds in 90 days and she continued to encourage me to keep it off. I've now lost over 40 pounds, I feel great and I love the way that I look. I'm so thankful for Lasonya and LL Dance for jump starting the healthiest ME I've ever known. I look forward to every Zumba and kettlebells classes. I plan to be a long term LL Dance and Fitness client and enthusiast and will continue to work Lasonya for as long as I'm able to do so
Hi, I'm Tee, an LL Dance student, and I can not say enough great things about this instructor and dance fitness studio!!! I joined LL in 2016 during my fitness journey to enhance my exercise regimen. I was pretty active when I joined but being underneath LL took my journey to a completely different level. Not only did we incorporate fitness through Zumba, Toning, and Piloxing to name a few, we layered it with building our nutritional health as well. 
 I will never forget that LL became a true life and game changer for me in January 2018. LL introduced me to the 21 Day Healthy Living Challenge to create new fitness goals and eating habits to help us reach our NEW YEAR-NEW ME 2018 goal! lol. Well listen, it's the best thing that could've ever happened in my life. I went from NEVER cooking and purchasing and eat out for EVERY meal of the day to almost 100% home cooked meals EVERY day! Now mind you my takeouts were mostly salads, smoothies, and other healthy choices… but I still was not meeting my goal. I hesitantly joined this journey and immediately soared at my meal prep, lost about 10lbs in those 21 days… and the rest was history!! ?????? 
 LL was the game changer I needed in my life and I'm a Nurse Practitioner. Just making healthy choices from a takeout menu is not enough! Fast forward to right now in 2020 I am still faithfully meal prepping my foods and maintained an additional 15-20lb weight loss. Please trust her with your health and fitness journey.. Your body will thank you for it especially in a time such as this pandemic. ??‍⚕️??‍⚕️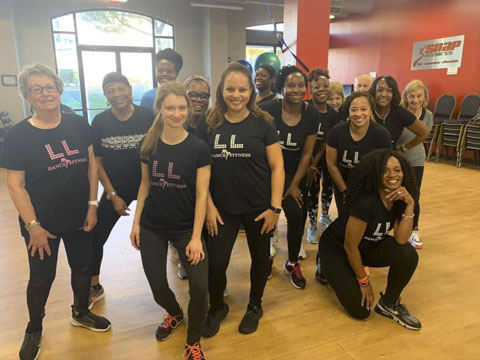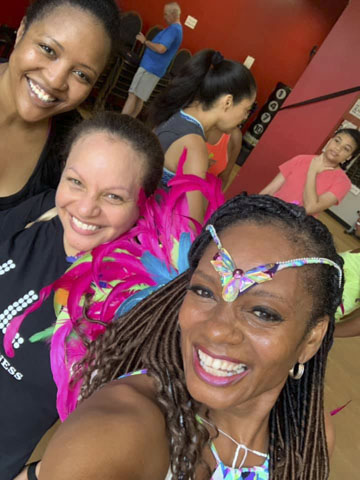 This review is way over do. I love La Sonya and the LL dance fitness crew because they motivate and encourage you to do more for yourself and others. My love for Zumba intensified after about 2 classes. Now I'm hooked to Zumba and have been a member for almost 2 years now. Come and experience a dance family who actually cares about you on and off the dance floor
I haven't been this dedicated to a class in YEARS!! I love the classes and the ENERGY….MAN!! It's so uplifting!!! Definitely not your ordinary work out! I've also been getting lots of compliments on my figure!!! 🙂 What more can I ask for?!?! This Momma is in love with LL Dance & Fitness!!
I started my Zumba journey with LL Dance and Fitness in January as a part of my fitness routine. One day I shared with my husband that I wanted more out of Fitness and that I wanted to do something that I would totally enjoy because that would be something that I knew I'd be committed to doing. I searched the web and came across this studio and decided to pay a visit. First off, I can't begin to say enough about Lasonya as a Zumba instructor. From day one, her and the crew welcomed me in as a newcomer with dancing feet and open arms! From the first moment into the first routine I knew LL Dance was the place for me. This Zumba class is not only high energy ensuring a great full body workout but it's also fun filled. The classes are always filled with amazing ladies all striving for their absolute fitness greatness while also being a judgement free zone! Lasonya herself is not only personable, making sure you get the most from her classes, but is also very professional in the delivery of her awesome service. She is so full of energy and life during the routines, making sure to keep an amazing level of energy in the room with her positivity and killer dance routines! I knew from day one that I was HOOKED! If you're ever in the Atlanta/Smyrna area and looking for a SUPER Zumba class, LL Dance and Fitness is the business baby! ❤️❤️❤️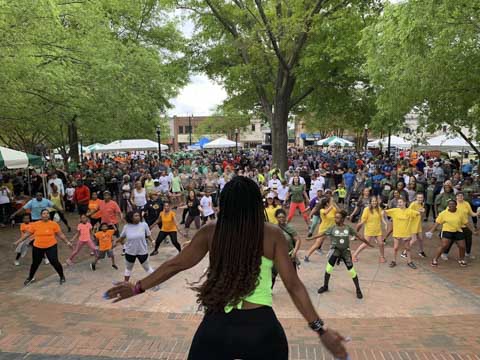 The energy here is electric and contagious. I have rediscovered my love for dance. The instructors are very energetic and skilled. I have only been to a few classes, but I look forward to adding it to my calendar on a regular basis. I feel the fine coming back. Lol glad I took the Zumba leap!
I have been going to classes at LL Dance & Fitness for a few months now and really enjoy them. For the first time in a while I actually look forward to exercising. The music is good and you get a good workout regardless of your fitness level. They offer several different types of classes and while I haven't tried them all, I have enjoyed the ones I have tried so far.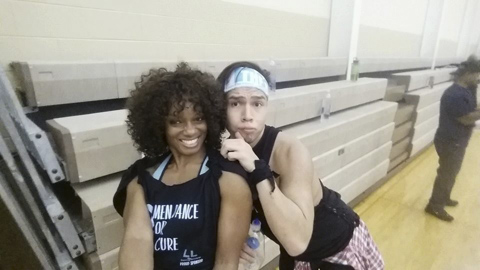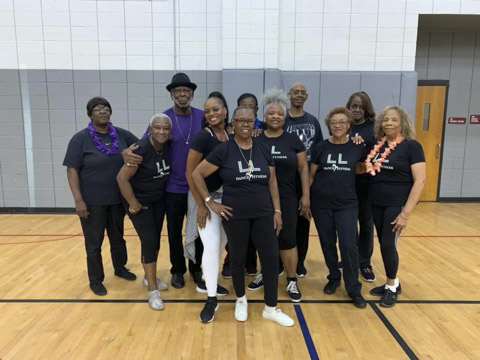 LL Dance and Fitness is my favorite part of the day! We have so much fun working up a sweat! And the results you see from Zumba and dance are much greater than dress sizes and inches — I see a better me in the mirrors every time I walk through the doors! Thank you, LL Dance and Fitness!
This was my first time EVER at a Zumba class. It was SO fun. LaSonya and her instructor absolutely LOVE Zumba and it shows. They have so much energy and passion! Everyone was extremely nice. I am rearranging my schedule to attend additional classes!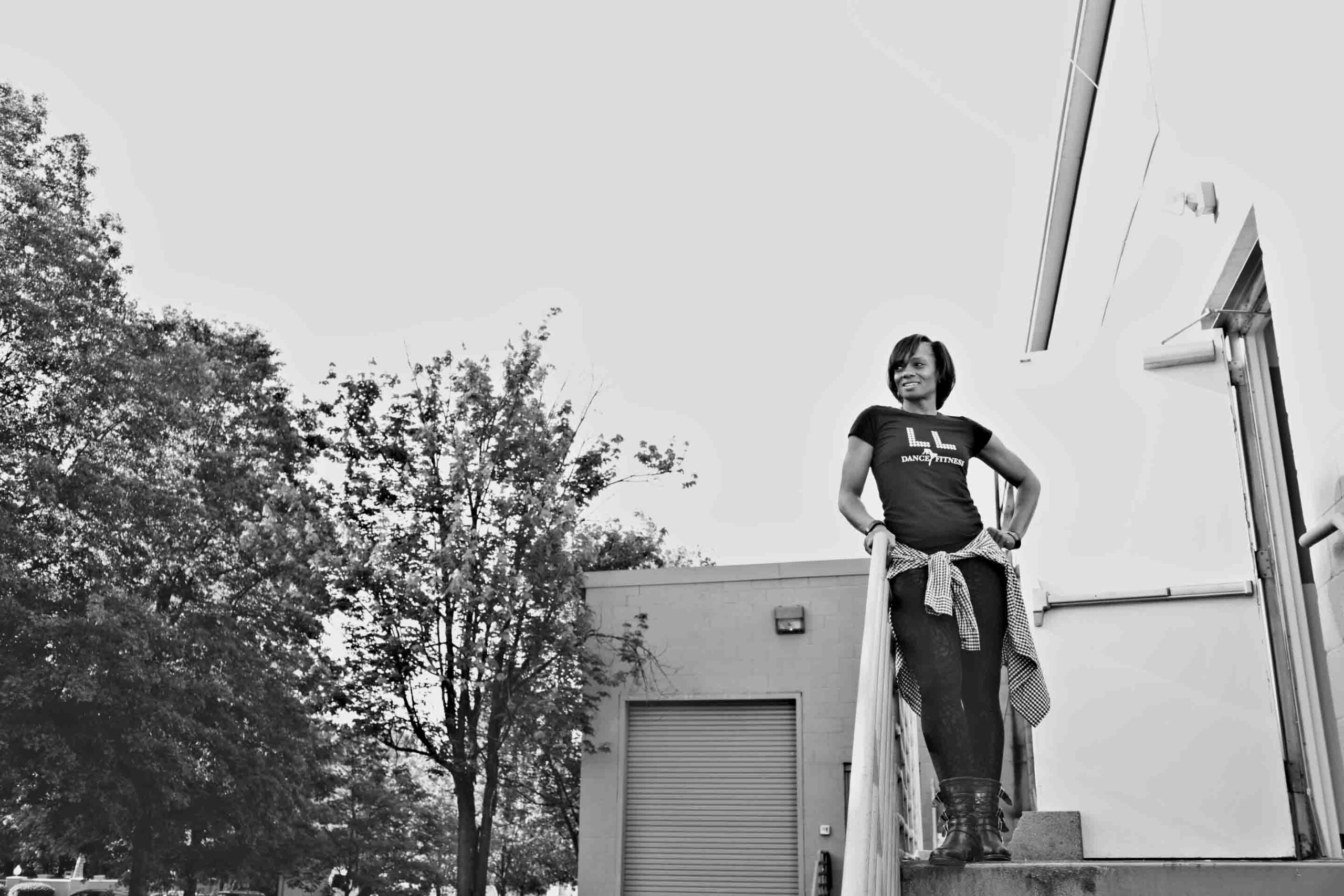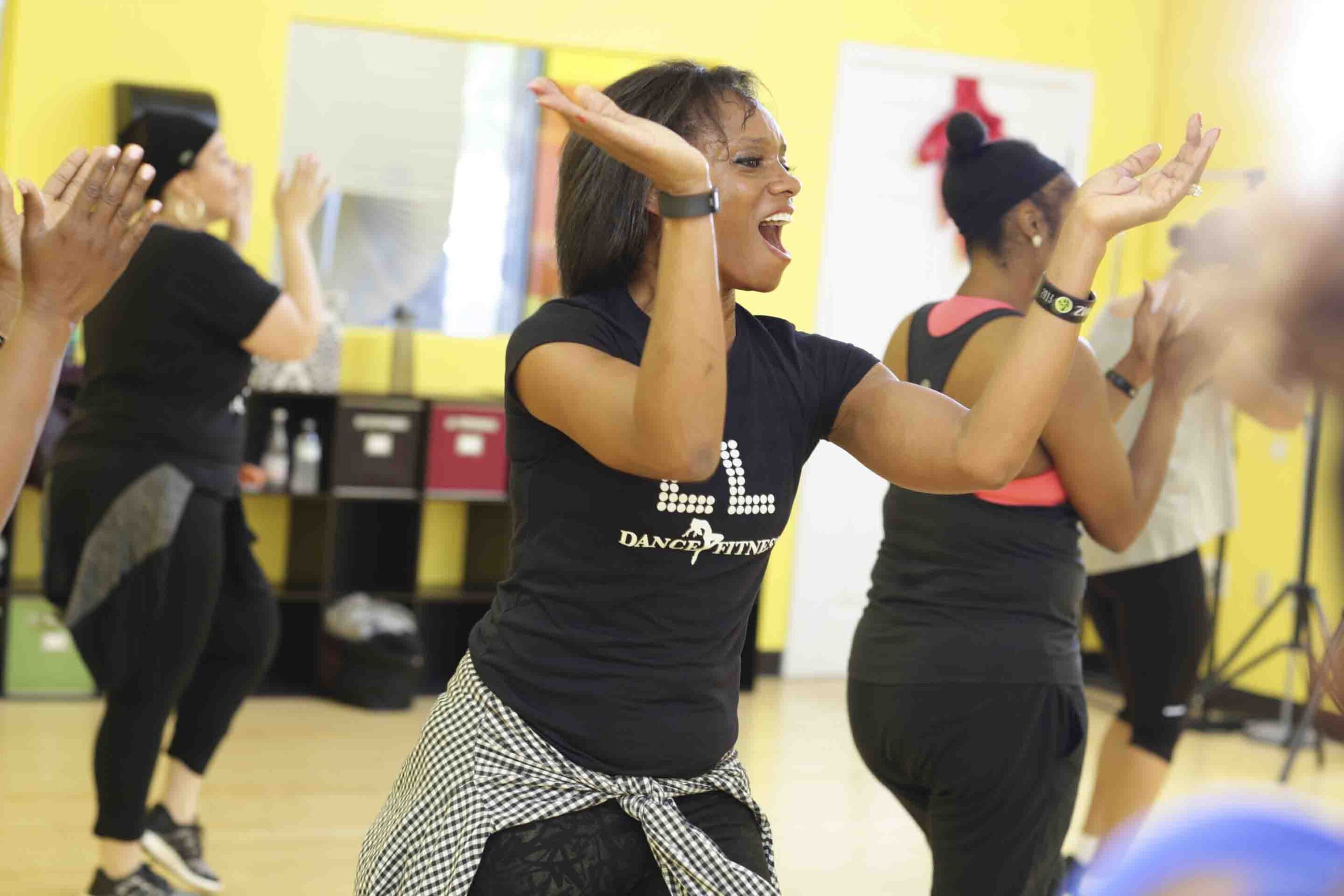 Just started going to LL Dance and fitness in Smyrna a couple weeks ago, but I know I found something that I will continue for a long time! The classes are high energy and so much fun! I'm already noticing changes in my body, and it's a nice addition to my training. If you live in the area My name is LaSonya Jones owner of LL Dance and Fitness LLC and I would like come in and offer a free Zumba Gold/Chair Fitness Demo for the active seniors in your community and possibly arrange a fitness program for you. 
I started my Zumba journey with LL Dance and Fitness in January as a part of my fitness routine. One day I shared with my husband that I wanted more out of Fitness and that I wanted to do something that I would totally enjoy because that would be something that I knew I'd be committed to doing. I searched the web and came across this studio and decided to pay a visit. First off, I can't begin to say enough about Lasonya as a Zumba instructor. From day one, her and the crew welcomed me in as a newcomer with dancing feet and open arms! From the first moment into the first routine I knew LL Dance was the place for me. This Zumba class is not only high energy ensuring a great full body workout but it's also fun filled. The classes are always filled with amazing ladies all striving for their absolute fitness greatness while also being a judgement free zone! Lasonya herself is not only personable, making sure you get the most from her classes, but is also very professional in the delivery of her awesome service. She is so full of energy and life during the routines, making sure to keep an amazing level of energy in the room with her positivity and killer dance routines! I knew from day one that I was HOOKED! If you're ever in the Atlanta/Smyrna area and looking for a SUPER Zumba class, LL Dance and Fitness is the business baby!❤️❤️❤️